VOLUNTEERS NEEDED FOR GLAMOROUS EVENTS!
VOLUNTEERS NEEDED FOR GLAMOROUS EVENTS!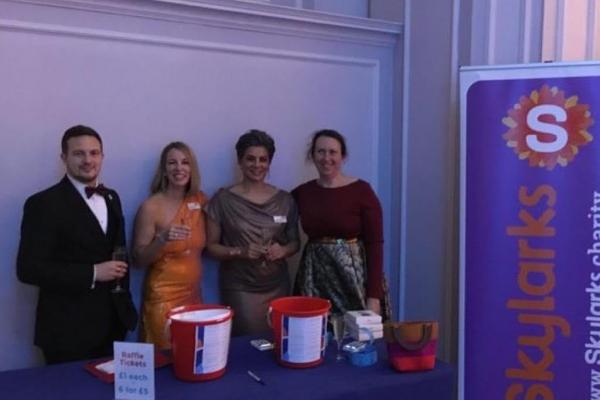 February 14, 2022
Volunteers wanted! Could you help at some evening events? Skylarks is kindly invited to fundraise at awards events run by our corporate partner, Haymarket Media. We need a few more volunteers to join our team. The work involves dressing up smartly (black tie/cocktail dress), travelling to a central London venue, talking to people attending the events and taking donations by contactless card reader and iPad.
You will need to be a confident, engaging communicator who enjoys meeting new people, understands the mission and services of our charity and can seize opportunities for additional support and funds. The events are busy and often in dim lights and involve standing and moving around a large space. We encourage all participants to take a lateral flow test before attending.
You will need to be available from about 6pm to 10pm about one evening a month or occasional lunchtimes (12 – 3pm).
We offer an enjoyable evening out with a like-minded team and will make sure you get home safely afterwards.
If you are interested in volunteering at these rewarding events, please contact sona@skylarks.charity