Updates from other organisations this month
Updates from other organisations this month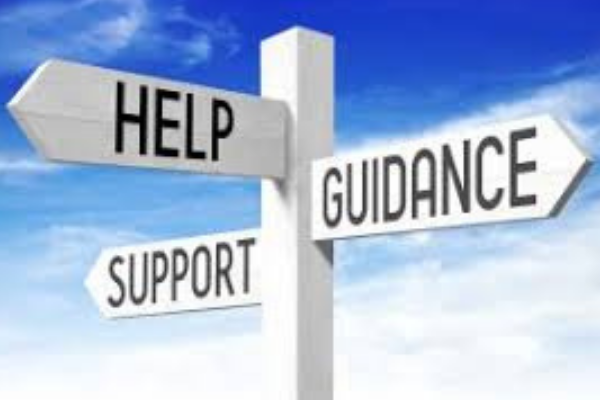 July 21, 2021
-UPDATED SEPTEMBER 2021 -
ALL ABOARD CLUB
All Aboard Club has more train sessions coming up this autumn that you can book directly for. Venues include Barnes, Kew, Sutton, Woking and Lewisham. Find out more here: https://www.allaboardclub.com/play-sessions/
Achieving for Children is recruiting SEND Parent Carer Engagement Officers for Kingston (and Richmond)
The post holder will be responsible for:
developing close working relationships that will ensure that parents and carers of children and young people with SEND are fully involved in the SEND Futures Plan
working with all partners and colleagues to ensure that the views, wishes and feelings of parents and carers are collected
leading the launch and delivery of the Coram SEND Parent Champions scheme, acting as the Parent Champions Coordinator
About you
To be SEND Parent Carer Engagement Officer for AfC, you will be passionate about making a positive difference to the lives of children and young people as well as demonstrating the following attributes:
good communication and interpersonal skills that are open, honest, persuasive and pragmatic, including effective negotiation and influencing skills
good organisational and time management skills with the ability to work quickly and accurately, prioritising workloads and ensuring deadlines are met
able to work flexibly and independently with limited management oversight
Find out more about SEND Parent Engagement Officer, Kingston
Competitive salary
Find out more about SEND Parent Engagement Officer, Richmond
Estimated Interview date/s
14/15 Oct 2021
Closing Date
03/10/2021
If you would like to request an informal discussion about these exciting opportunities, please contact Ashley Whittaker, Programme Director, AfC on ashley.whittaker@achievingforchildren.org.uk
Achieving for Children: Engagement events for parents and carers of children and young people with special educational needs and disabilities: Preparing for Adulthood in Richmond
In June, Ofsted and the Care Quality Commission inspected the local area of Richmond to judge the effectiveness of the area in implementing the special educational needs and/or disabilities (SEND) reforms as set out in the Children and Families Act 2014. As a result of the findings of this inspection the local authority and clinical commissioning group are jointly responsible for producing a Written Statement of Action that explains how the area will tackle the following area of significant weakness.
Over time, the area's transition arrangements have not been effective at identifying and meeting the needs of children and young people. In particular:
What young people need after the age of 16 is not identified early or well enough. This means providers do not know enough about how to meet young people's needs. Young people do not have enough support for a successful transition to adulthood.
The annual review process has benefited from recent improvement but still leaves many parents not informed quickly enough about its outcome. The annual review at Year 11 is not used well enough to inform post-16 provision.
The objectives in Education, Health and Care Plans are not focused sharply or early enough on developing the independence of children and young people.
Transition pathways in health are not embedded across the full range of services.
Parents and carers in Richmond interested in supporting the improvement of local services are invited and encouraged to join a face-to-face, drop in, workshop style meeting on Monday 11 October to help inform the content of the written statement of action. There will be a choice of two sessions, 11am to 1pm and 7.30pm to 9.30pm. These two sessions will focus on our vision, how we will know if changes have made a difference and how parents and carers can be involved.
To register your interest in attending and to receive confirmation of the venue, please email yeasmin.murtaza-ali@achievingforchildren.org.uk or Phone: Yeasmin Murtaza-Ali on 07564 047665


Hounslow Parent Carer Forum meeting dates: OCTOBER 12TH
NOVEMBER 16TH
DECEMBER 15TH 10.15 – 12.30
at Hounslow Youth Club, off Kingsley Road TW3 1QA COFFEE MORNINGS
10.30 - 12.00
LOCATION - VARIOUS (We will let you know by email)
SEPTEMBER 9TH
OCTOBER 5TH
NOVEMBER 2ND
DECEMBER 1ST"
Richmond Aid is recruiting:
Families Advisor
We are looking for an experienced advisor to join our team. You must have experience and up to date knowledge of welfare benefits and housing legislation as well as a range of other areas that are likely to impact disabled people.
Please apply via the Charity Jobs website - https://www.charityjob.co.uk/jobs?keywords=families+advisor
Salary Range (depending on experience): Pro rata of £25,000 to £29,000 incl. OLW
Hours: 28 hours per week
Closing Date: 11am on Tuesday 28th September 2021
Contract: 12 months with potential for extension
Activities Coordinator
To further develop our range of peer group activities. This will include direct delivery of setting up a range of accessible activities in the community to support disabled people, people with long term health conditions and people that are newly diagnosed. And, working with the CEO to develop new opportunities, developing project proposals and fundraising and setting up and managing these projects.
Please apply via the Charity Jobs website -https://www.charityjob.co.uk/jobs?keywords=activities+coordinator&jobId=771321
Salary: pro rata of £25,000 to £29,500 depending on experience, incl OLW
Annual Leave: pro rata of 25 days leave plus bank holidays
Closing Date: 11am on Tuesday 28th September 2021
This post is for 21 hours per week.
BLUE SKY AUTISM PROJECT
Blue Sky Autism Project, an early
intervention service providing individualised programmes of therapy to children aged from 6-months old experiencing developmental delays, including autism. Our therapy model is based upon Naturalistic Developmental Behavioural Intervention approaches; including our own Play2Talk model, alongside the well researched Pivotal Response Therapy, the Early Start Denver Model and DIR Floortime.
We are currently running social skills groups for children who have or are showing red flags for a developmental delay, focusing upon supporting children to learn to communicate, interact and play with their peers. For more information, please email us at
hello@blueskyautism.com
Counselling for parent-carers is availble from Express CIC at low cost. For more information please email: counselling@expresscic.org.uk
SEN Talk Wandsworth: Neurodiversity Acceptance
An Information Morning with Amanda Maguire
Family Matters Hounslow: Certitude - Accommodation options for young people
by Ruils
Wed, 15 September 2021
SEN Talk Wandsworth: Looking Through an ADHD Lens
An Information Morning with Stephanie Camilleri
Family Matters Richmond: Sleep & Special Needs


Men's Well-Being: Creative Workshops in Hounslow.
Carers UK and Regina Blitz have announced a new partnership.
As part of the this Regina Blitz will be running a Breaks for Unpaid Carers Giveaway, giving carers the chance to win a free break – from cinema tickets and recipe boxes to hotel stays and spa days. Share your story to win a prize:
https://carersbreaks.regina.uk.com/


OLDER NEWS __________________________________________
JOY FESTIVAL: ORGANISED BY TURTLE KEY ARTS:
circus, visual art & dance
KARATE
Our karate sensei Tony is offering a special karate event on Saturday 14th August:
Saturday 14th August 2021
Times: 10am – 12:30pm
Venue: Holy Trinity Church, 1 Vicarage Rd, Twickenham TW2 5TS
Cost: £15.00
Bookings may be done via mobile 07890679805 text message, email:
Mobile: Carers' guide to planning an accessible staycation. Read here


TRANSITION EVENT
Wednesday 1ST SEPTEMBER 2021
10.30 - 3.30pm
Hounslow Youth Centre
Hounslow Parent Carers Forum have invited lots of providers of education and social activity for your young people. If your young persion is 14 or above come and speak to colleges, schools, police cadets and more to see what there is available. More information to follow so save the date.
3 day course on Meeting the Needs of Learners with Autistic Spectrum Conditions.
South West London Law Centres
South West London Law Centres runs webinars on various topics of interest to parent-carers. These are open to families in any south-west London borough.
Carers and Benefits.
This webinar covers the different benefits available for carers, things to consider before making a claim and any potential problems with a claim. It also gives an overview of the other discounts, deals and services available for those who are carers, as well as looking at carers who are working, on furlough or not working.
Dates available for free Carers and Benefits webinar:
Disability benefits
This webinar is aimed at those who are considering claiming disability benefits but want more information about them. It will cover the following benefits:
Disability Living Allowance for up to age 16
Personal Independence Payment for working age
It will look at whether you should be claiming disability benefits, how they work and the problems you may find with making a claim. As well as including information on the three main disability benefits and the criteria for claiming them, it will explain what you need to consider when filling in your application form, such as important phrases you should include (e.g. 'repeatedly', 'safely', 'to an acceptable standard' and 'in a reasonable time') and how to get more information and help if you don't feel confident completing it on your own.
Also covered are how decision makers go about considering an application form, the criteria they use for each of the benefits, and what to do if you don't get awarded the benefit.
Dates available for free Disability benefits webinar:
Communication with professionals
Tuesday 20th July, 10am Richmond Carers Centre is offering a Speak Clearly interactive workshop will enable carers to begin to look at their communication skills and the power of language whilst speaking with professionals
The sessions will cover:
Verbal and non – verbal communication such as speaking, body language and building rapport
Understanding the important principles of a clear yes and no
Techniques from Neuro linguistic programming (NLP)
Exploring listening skills such as active listening
Exploring passive and aggressive behavioural traits
Assertiveness and speaking up for your loved ones wants and needs.
To book a space the Carers Support Line on 020 8867 2380 or email
support@richmondcarers.org
. This workshop is delivered online and you will be sent a Zoom code once you are booked on.
The National Autistic Society
The National Autistic Society is running a survey on how the education system in England is working for children and young people on the autism spectrum.
Give your feedback here
RHACC