Updates from other organisations this month (December 2022)
Updates from other organisations this month (December 2022)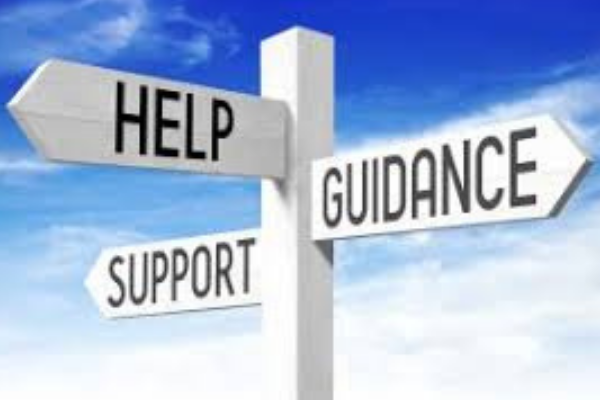 December 1, 2022
-UPDATED 1 DECEMBER 2022 -


NEW INFORMATION ON LOCAL ORGANISATIONS WILL BE POSTED HERE. PLEASE ALSO SEE OUR PERMANENT INFORMATION SECTION HERE
Richmond Borough Mind is hosting a free Trauma and Difficult Life Experiences Wellbeing Event on Wednesday 7th December, 4.30-6.30pm, at Whitton Community Centre.
This unique event will introduce you to our services supporting people in the aftermath of trauma and adverse life events and will include a live session using a narrative therapy tool for reclaiming your identity through story.
Girls Connect talk Suzan Issa - course discount
Suzan Issa spoke at our recent Girls Connect online gathering. She is running a course called Understanding and Connecting with your Anxious Child and has ofered our membeers a discount. The 7 week course is online on Monday lunchtimes starting in January. The code GCS50 will give you 50% off the fee.
Find out more and book here:
Back by popular demand! Singing Hands have organised a virtual ZOOM WEBINAR live from the Hammond Theatre Hampton on Sunday 11th December at 11.30am and 3pm. Ideal for anyone who couldn't come to the F2F show last weekend. Please could you share with your members?
There'll be both of us performing plus Makaton legend Dave Benson-Phillips, the dancing hippo, Dominick the Donkey, the 5 reindeer and 5 snowmen and special guest appearances from the signing choir plus lots of festive classics and Christmas pop songs. There are also some new songs for you to enjoy this year! Grab a Santa hat, jingle bell, Christmas jumper and any other Christmas goodies to join in from the comfort of your home. The show lasts one hour. Price: £15 per household (not per person)
Payment is taken via the Zoom booking platform which will generate a bespoke link just for your home. You will be sent this link straight after payment and then reminders will come 1 week before, 1 day before and 1 hour before – please make sure you save one of these so that you can click through to join.
To book 11.30am – click here:
To book 3pm – click here:
OKMT CHRISTMAS CONCERT
We are thrilled that Her Worship the Mayor of the London Borough of Richmond upon Thames, Cllr Julia Cambridge, will be attending our Christmas concert and presenting Certificates to some of our OK Music School pupils. We are also delighted that some of our major funders and supporters are attending.
You can enjoy inspirational performances from our OK Music School pupils and Band, OK Youth Choir and OK Ukulele Group at our Christmas concert. The concert should last around 2 hours including a short interval.
When: Saturday 3rd December 4.30pm
Where: St Mary's Church, Church Street, Twickenham TW1 3NJ
St Mary's Church is wheelchair accessible
ACTIVITY STATION
Our next activity day will be live at the OSO on Sunday 27th November from 2pm - 5pm. Activities include a creative workshop, drama and art. We will also be hosting an online Christmas songs session with Paul on Sunday 18th December at 12pm.
Finally the Christmas Panto at the OSO will take place on 21st December, more details to follow.
RUILS has provided this
summary of forthcoming inclusive activities and services t
hat may be of interest to your young person,
please click here
for a comprehensive London-wide list. It highlights museum and theatre relaxed performances/events, how to get a CEA cinema card, plus lots of sporting activities.
Saturday 3rd December,10am-noon.
The school that keeps on giving is rising to the occasion once again. Falcons Boys Prep School in Richmond warmly invites Skylarks members, friends and family to their Frost Fair. Do come along for some seasonal stalls whilst helping to fundraise for Skylarks.
When:
Tuesday
29
th
November, 2022 07:30 PM
A 45 minute webinar followed by Q&A, exploring how to build a resilient family in the modern world. Ideas shared are relevant for parents of children of all ages.
What you'll learn:
Why resilience is such an important skill to foster in your family in 2022.

What it means to be resilient.

Ways to develop resilience.

How embedding resilience can support your family.
Register in advance for this 45 minute webinar:
After registering, you will receive a confirmation email containing information about how to join the webinar.
ADHD Embrace
Webinar
How exercise and physical activity shape brain function, cognition, and academic attainment in children with ADHD
29th November 8pm
Dr Hsieh (Ph.D, Lecturer in Biological Psychology, Kingston University) will be discussing how exercise and being fit can benefit brain health, cognition (executive function in particular), and academic attainment in ADHD. Find out about the scientific evidence supporting the benefit of exercise and being fit but also cover the latest physical activity guidelines in the UK as well as some hands-on activities which parents can learn to support their children.
Post Diagnosis Workshop
14th December 10am - Online
Are you the parent or carer of a recently diagnosed child or teenager? Our Post Diagnosis Workshop is full of essential information to inform, help and empower you. These sessions are held monthly and we alternate in-person and on-line formats.
RUILS
Join us at one of our forthcoming workshops:
Work Opportunities: Tuesday 24th November, 10.30am, St Peter & St Paul Centre, Teddington
A joint workshop with Choice Support, parents and other professionals to look at work opportunities and support for disabled young people who would like to find a job.
Choice Support works with the London Borough of Richmond Upon Thames and Wandsworth Council to support people with autism, learning disabilities, mental health needs, physical disabilities and sensory impairments to gain and keep paid employment.
Family Matters Hounslow: Christmas social, Thursday 1st December, 10.30-12pm
Come along to the Bridglink Centre, Isleworth to meet the Family Matters team and meet other parents over coffee and cake!
Book a spot
to help us cater accordingly: