Updates from other organisations this month (June 2023)
Updates from other organisations this month (June 2023)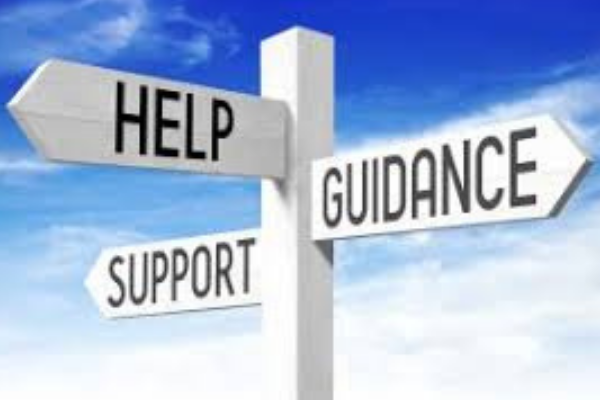 June 7, 2023
NEW INFORMATION ON LOCAL ORGANISATIONS WILL BE POSTED HERE. PLEASE ALSO SEE OUR PERMANENT INFORMATION SECTION HERE
Kingston Parent Carer Forum and Achieving for Children
Kingston Quaker Centre, Fairfield East , Kingston, KT1 2PT on Monday 12 June.
Join them from 10.30am to 12.30pm to discuss services and support for young people with SEND in Kingston. The focus will be on ethnic diversity. Your chance to have your say to influence SEND futures.
Knots Arts Supporting children and young people with social communication difficulties


Wheels and Wheelchairs
A group of wheelchair users (children and adults) and skaters (those who push the wheelchairs) who go out together weekly to enjoy the sensory rush of speed and accessible sport. Battersea Park (5 miles) or Hyde Park (10 miles). Some go for more adventurous challenges like roller marathons in Europe or Bath to Bristol.
https://www.wheelsandwheelchairs.co.uk/
Transition to adulthood - health services
You are invited to a "listening event" around transition from children to adult health services which is taking place at Strathmore School on Thursday June 15th from 1.30pm

Event at the South Bank Centre: Wed 14 Jun, 8pm
Special Edition: You Can't Be Autistic, You're a Poet
Poets Kate Fox, Safiya Kamaria Kinshasa and Jill Abram get together for an event that challenges preconceptions around women, poetry and autism. They demonstrate through their poetry and conversation that, while their autism doesn't define them, it is integral to who they are.
Women – especially those who are creative and have jobs, relationships and lives which look 'normal' from the outside – are much less likely to be diagnosed or believed and much more likely to be misunderstood. They learn from an early age how to mask, camouflaging our difficulties, to try to fit in.
Join us to bust some myths!
National Poetry Library, Level 5, Blue Side, Royal Festival Hall, South Bank Centre
Here's the link to book tickets (£7.00):


Autism Seminars for Families: MANAGING ANGER
Supporting families to manage anger, distressed behaviour and meltdowns
Seminar date: 20/06/23, 9.30am to 2.15pm
Venue: Grand Avenue Primary School, Grand Avenue, Surbiton, KT5 9HU
'Managing Anger' is one of the Autism Seminars for Families which provides info & advice to parents and carers of children & young people with autism. It is a live webinar and will not be recorded.
The webinar will help families to:
> discuss why children with autism often have challenges with distressed behaviour and anger
> identify a low arousal approach for support through stressful situations
> explore the cycle of anger and possible support strategies
> examine strategies for managing feelings.
Cost: Families can book a 'Managing Anger' seminar place for £5 (cash please) each, which includes a full resource pack of useful information, advice and support guidelines. This seminar is delivered by a seminar facilitator using materials they have bought from The National Autistic Society. Light refreshments will be provided, but please bring your own lunch.
or contact the webinar facilitator below for more information. Name: Jane Pidduck. Email: jpiddu2@grandavenue.kingston.sch.uk
Telephone: 020 8399 5344
As places are limited please only book a place if you are able to attend and let me know ASAP if you know that you can no longer attend, so that I can give that place to someone else.
ASD Parent/Carer Support Group
The theme for this session will be school holidays and transition.
6/7/23, 9.30 to 11am, at Grand Avenue Primary School, Surbiton, KT5 9HU
If you would like to come along, please register by
following this link:
or email Jane Pidduck: jpiddu2@grandavenue.kingston.sch.uk
31 money saving tips for disabled people
From the money saving expert, Martin Lewis. Worth a look as there are a variety of suggestions for disabled people of all ages:
Science Museum: SENsory Astronights
Overnight event for families with members who benefit from a more relaxed museum atmosphere. Experience all the excitement of our Astronights in a more calm and free-flowing environment.
NEXT SENSORY ASTRONIGHTS: SATURDAY 19 AUGUST
Explore the museum, free from the regular hustle and bustle, take part in some fun workshops, watch an exciting science show, and then sleep in one of our galleries!
MORE ABOUT SENSORY ASTRONIGHTS: Designed for children with special educational needs or disabilities. Campers can enter the museum after it has closed to the general public to explore the galleries and take part in a selection of fun activities, including workshops and shows.
https://www.sciencemuseum.org.uk/see-and-do/sensory-astronights