Updates from other organisations this month (March 2023)
Updates from other organisations this month (March 2023)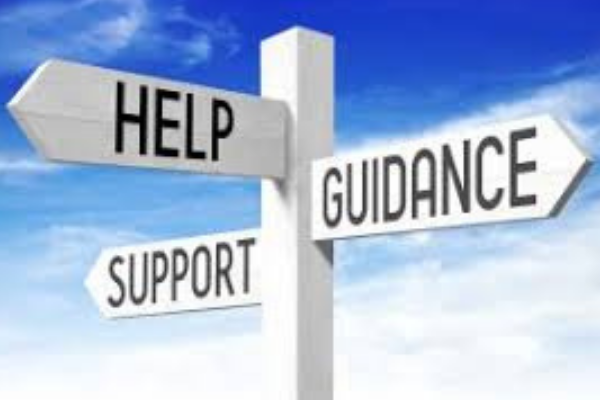 February 24, 2023
NEW INFORMATION ON LOCAL ORGANISATIONS WILL BE POSTED HERE. PLEASE ALSO SEE OUR PERMANENT INFORMATION SECTION HERE
Part funded taster sessions for those with a disability
Wetsuits, impact vests and equipment will be provided. You just need to bring yourself plus food/drink, a towel, swimwear and something warm to put on after if the weather is not on our side as the water can sometimes be a bit chilly. Whilst we do not require you to be able to swim, we would recommend at least that you are confident in the water if you wish to take part in our taster sessions.
Parents/guardians are welcome to come along and support/watch the sessions taking place. We cannot yet cater for siblings as we are trialling these sessions initially in terms of running times but if a sibling or any other friend/family member wishes to try the sport we can certainly direct them as to where.
If you would like to book on to any of these sessions please complete the online form:
Please read the attached to give you a feel for what to expect on the day. And if you would like to see a video you can watch here:
The address for either centre is listed below: Access Adventures, The Tony Edge National Centre, Heron Lake, Heron Lake Road, Staines upon Thames, Middlesex, TW19 6HW. OR CJM, Longside Lake Watersports, Longside Lake Lane, Egham, TW20 8PQ
Further info: Kylie Cooper, Operations Manager, British Water Ski & Wakeboard. T: 01932 579934. M: 07799 812106. E: kylie@bwsf.co.uk
National Sleep Helpline: new helpline hours
RUILS: Family Matters Richmond and Hounslow
Going into puberty can be scary for parents and children alike. This session offers information about puberty and how it might be different for autistic young people. The session will be delivered by Robyn Steward. Robyn is autistic and has been delivering fun, informative and practical training to professionals and parent / support groups for over 15 years. Book a free place on RUILS Family Matters website: https://www.ruils.co.uk/services/family-matters/
Wizzybugs (wheelchairs) Loan Scheme
FREE powered wheelchairs for young disabled children age 14 months until they outgrow it (usually around 5 yrs).
For further questions, application form, product spec and user requirements see following link:
https://designability.org.uk/meet-wizzybug/apply-free-wizzybug/
£170 Fuel Grant
Free webinar from IPSEA, is the leading special educational needs advice charity.
Click the button below to register - places are limited, so we recommend booking early to avoid disappointment. Once registered, you'll receive email confirmation with a link and instructions on how to join.
The Circle
NEST: Neurodivergent Education Support and Training (for families with autism)
Autism assessments, consultations and counselling for children and young people.
Family Fund: Your Opportunity
Action Attainment
Watch Us In Action Here!
See how our partnership empowers neurodiverse families with skills for life, learnt through sport and workshops. Action-attainment CIC and Brentford FC CST's partnership brings inclusion skills to schools and parents with a combination of experts by experience and professionals.
Find out more about fun, community building and partnership with our 2 minute, celebratory video and article that tells our story - and why not share the link so more people can be empowered:
On the Ball Tryouts:

Easter Holidays, Summer Half Term & Holidays, Autumn Half TermBallsports East Sheen, SW14 8RE

Watersports:

Summer Holidays, Kayaking and Paddleboards, participants aged 8+

Watersports at Brentford Lock
Action Atttainment: Parent Detectives and Navigating Inclusion
UNDERSTANDING NEURO-DIVERSE CHILDREN WITH SENSORY & COMMUNICATION NEEDS
Why Primary school years are critical to understanding a child's strengths and needs
Who helps us identify a child's learning profile, provides evidence of need and meaningful strategies for use at school & home?
How do we use a pupil passport to share inclusion strategies that support children to learn and achieve from school into work.
Explore the options at online workshops organised by Action-attainment CIC.
Action-attainment CIC provides families and teachers with practical, evidence based inclusion strategies. We work with neurodiverse experts by experience, therapists and coaches to deliver active learning through sport, in the community and in schools. We believe partnership working between families and schools supports best outcomes for neurodiverse young people.
£16 guide price contribution to Action-attainment CIC's work

Free places and concessions are available on request,

tom@action-attainment.com

.

Contact Tom for links to recordings of previous workshops.

The workshops are sponsored by Richmond Parish Lands.


A one day event dedicated to you!
For more information: https://disabledliving.powerappsportals.com/event/sessions?id=Kidz_to_Adultz_South_Visitor_2023980270899#msdynttrid=WnLwUlkGasGyKVIRk9uRaJ2zsoyqb4u7ksrcx8W0H0Q
The Mayor of London has launched a new vehicle scrappage scheme to help disabled Londoners, people on low income, businesses and charities in preparation for the ULEZ expansion.
The Ultra Low Emission Zone (ULEZ) helps to clean London's air. Vehicles that don't meet ULEZ emission standards that travel within the ULEZ pay a £12.50 daily charge. You do not pay the ULEZ charge if you are parked inside the zone but don't drive. Most petrol vehicles under 16 years old or diesel vehicles under six years old already meet the ULEZ emissions standards. ULEZ is expanding across all London boroughs, including the Royal Borough of Kingston, from 29 August 2023.
Londoners receiving certain means-tested benefits and non-means-tested disability benefits can apply for cash grants of up to £2,000 to scrap their non ULEZ-compliant cars or motorcycles, as well as bus and tram passes.
Disabled people who want to scrap or retrofit a non-compliant wheelchair-accessible vehicle can apply for grants of £5,000 to reflect the higher cost of these vehicles. Disabled people can also apply for a nominated driver who lives at a different address if they do not drive themselves.
The Mayor is also providing further support for disabled people through new and extended grace periods. The two new grace periods provide exemptions until October 2027 for recipients of certain disability benefits (or their nominated driver) and for all wheelchair-accessible vehicles and some vehicles with other adaptations.
One of our young adult volunteers would like headteachers or other school leaders to respond to a survey
This survey is designed to gather data for the Resources for the Autism GLA research young Londoners funded project.
The research is led by two young researchers with lived experience and is trying to understand how youth services can help to improve accessibility within mainstream education and prevent exclusions and social isolation from occurring.
They hope that the findings can be key in building bridges and improving the inclusion of autistic young adults in mainstream education and mainstream social opportunities such as clubs.
Please answer the following questions as best you can:
Thank you taking the time to answer these questions, if you would like to discuss the use of the data provided by your answers and/or would like a copy of the final research report once finished please contact dbendelman@resourcesforautism.org.uk