Updates from other organisations this month (June 2022)
Updates from other organisations this month (June 2022)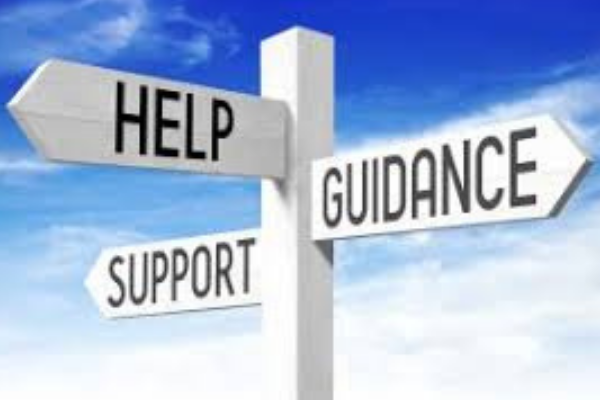 June 24, 2022
-UPDATED JUNE 2022 -


NEW INFORMATION ON LOCAL ORGANISATIONS WILL BE POSTED HERE. PLEASE ALSO SEE OUR PERMANENT INFORMATION SECTION HERE


Hounslow Parent Carers Forum - the recent SEND inspection.
As you may be aware the outcome of the Ofsted/CQC SEND Inspection was a fail. The Council are aware that they need to improve things in many areas and it is going to be very important for parent carers and young people with SEND to have their say in what support and services are needed, and indeed this is an area that they have been told to improve on.
The Council have appointed Rebecca Eligon from Collaborate to help with coproduction and getting parent carers and young people with SEND's views heard and she would like to meet up with parent carers to discuss the results of the inspection.
The WSOA will need to show how it will tackle the following areas of significant weakness:
Poor quality of Education, Health and Care plans, including preparing children and young people for adulthood
Poor communication and a lack of co-production with partners, including the workforce, parents, carers, young people and other stakeholders
Weak commissioning arrangements for therapies, meaning that some children and young people do not get the help they need early enough. In addition, there are unacceptable waiting times for some therapeutic assessment and support, including speech and language therapy and occupational therapy.
Weak quality assurance processes to evaluate the area's work to bring about improvements across education, health and care.
SURVEY FOR PARENTS
https://haveyoursay.hounslow.gov.uk/sendiass-special-educational-needs-and-disability-information-advice-and-support-service/parents-carers-survey-following-joint-send-inspect/?fs=e&s=cl&fbclid=IwAR0FHMuq8R_vHHZPNGWlYPMQduxywydSMnbG7a5oG_yqWO1GktwCt6HyZw8
The report is available here:
RUILS
Peer support and well-being at Ham children's centre
The Family Matters Richmond team is commencing a 6-week peer support and well being group for parents with disabled children, at the Ham Children's Centre.
Through our work with Family Matters, we have found there is great value in families helping families through similar shared experiences. Our hope is to provide group members with an opportunity to explore current personal and family challenges within a safe, friendly and non-judgmental space. The team is looking forward to embarking on this new initiative, in the hope that it may be rolled out across other centres in the borough, if successful.
Connect2Tech
Ruils is delighted to provide the opportunity to try-tech-before-you-buy-tech.
Ideal for those who are not sure whether they need a smartphone or tablet, Alexa or laptop, Ruils can provide a device for up to 3 months for you, or your loved one, to try in the comfort of your own homes. After this trial period, the team will also support you to purchase the device, if you like, or decide what would be more suitable to try.
Although we are unable to purchase WiFi or Data packages, the team are on hand to support you in finding the right package for you to use for the duration of the trial period and beyond.
Planning for the Future – Wills and Trusts
A workshop from RUILS
When: Wednesday 13 July at 10am
Where: Online
For families and carers of a disabled loved one, it's vitally important to make arrangements and properly plan for the future when you are no longer there to care for them.
Specialist lawyer Philip Warford from Renaissance Legal will talk to families and carers about how to plan for the future using carefully prepared Wills and Trusts.
Philip will explain how to safeguard means tested benefits and how to provide financial security for your disabled loved one, as well as the rest of your family. Philip will talk through the different Trust options available, the importance of a Letter of Wishes, choosing the right Trustees, protecting means tested benefits.
Philip is the Managing Director of Renaissance Legal, specialising in helping families and carers of disabled and vulnerable people plan for their future using Wills, Trusts, Powers of Attorney, Court of Protection applications and Inheritance Tax Planning.
Managing Dentistry for young people with SEND, Tuesday 5th July, 10.30am (St Peter and St Paul Church, Teddington)
This Family Matters and Bright Futures workshop for parents of young people with additional needs will be presented by Sheryll Jones, Oral health promoter from the Community Special Care dentistry team at King's College Hospital.
Come along for the opportunity to ask your questions about dental care for young people with special needs and listen to a short presentation from the Special Care Dentistry team.
Please get in touch with Sue Robson, Bright Futures SEND Transitions Advisor or
Tora Sykes, Children's Services Administrator to join the Bright Futures mailing list
or for further information.
Sue Robson: suerobson@ruils.co.uk Tora Sykes: torasykes@ruils.co.uk


One of our members who is the mother of 2 boys with Duchenne Muscular Dystrophy is putting on a one woman show about her family's experiences and it is going to be live-streamed too.
Tuesday 12th July at 8pm
Book here:

https://integralharmony.co/interactive-journal-for-kids/
Respond here:
Achieving for Children and TAG Youth Club - Transitions Fair - Wednesday 21 September
The event will be held in an exhibition format and include representatives from:
- FE Colleges and Adult Education providers
- Apprenticeships, Traineeships and Employment Providers
- Supported Internships providers
- Employment support organisations
- Sport and Leisure Activities
- Voluntary Sector and Youth Services
- Health and Social Care services
- Housing advice
Facebook Q&A: Getting Social Care for your Child
The Q&A will be in a written format rather than a live video so you can drop in to the session whenever you want. You are welcome to submit your questions before the start of the session and then our team will respond during the 11 – 12 window.
COUNCIL FOR DISABLED CHILDREN
EALING FAMILIES WHO HAVE CHILDREN WITH DOWN SYNDROME
Read more about the production here:
For information about auditions, contact:
Contact have put together some webpages on caring for your child's teeth, hearing and eyes
For children with a learning disability, autism or both, there may be extra challenges such as sensory issues around having their teeth brushed, or the texture of toothpaste.
information@richmondpcf.org.uk
EXPRESS CIC
NATURE PROGRAMME FOR NEURODIVERSE ADULTS 16+
ACTIVITY STATION - ONLINE SESSIONS

If you have any questions or require more information about this project, please contact
me using the following contact details:
timetrekkers-study@kcl.ac.uk
For Hammersmith & Fulham parents:
Visit Springhallow Coffee Shop
Join Contact Ealing on their Autism group
Did you know Springhallow Special School has a coffee shop, which some of the pupils work at?
Join Contact Ealing on Friday 17th June, as part of their Autism group, to visit Springhallow, which is one of Ealing's autism specific special schools, and see it from a different perspective.