Updates from other organisations this month (May 2023)
Updates from other organisations this month (May 2023)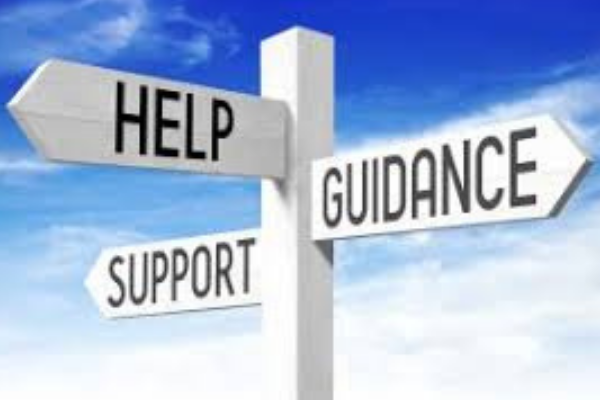 May 26, 2023
NEW INFORMATION ON LOCAL ORGANISATIONS WILL BE POSTED HERE. PLEASE ALSO SEE OUR PERMANENT INFORMATION SECTION HERE
31 money saving tips for disabled people
From the money saving expert, Martin Lewis. Worth a look as there are a variety of suggestions for disabled people of all ages:
Science Museum: SENsory Astronights
Overnight event for families with members who benefit from a more relaxed museum atmosphere. Experience all the excitement of our Astronights in a more calm and free-flowing environment.
NEXT SENSORY ASTRONIGHTS: SATURDAY 19 AUGUST
Explore the museum, free from the regular hustle and bustle, take part in some fun workshops, watch an exciting science show, and then sleep in one of our galleries!
MORE ABOUT SENSORY ASTRONIGHTS: Designed for children with special educational needs or disabilities. Campers can enter the museum after it has closed to the general public to explore the galleries and take part in a selection of fun activities, including workshops and shows.
https://www.sciencemuseum.org.uk/see-and-do/sensory-astronights


Talking about bedwetting
From ERIC: The Children's Bowel and Bladder Charity
6th June 2023 • 19.00 - 20.30 • via Zoom
Bedwetting
(
enuresis
) is a medical condition which can be treated in children from age 5. Around 15% of all 7 year olds regularly wet the bed.
Join us for an evening webinar, led by a member of our Family Services Team to learn more about the causes of
bedwetting
and the treatments available to tackle this distressing condition.
During this event, we will explain why night-time wetting can persist even when daytime toileting is sorted.
Understanding the causes and the treatments available will help you decide what is right for your child – the right time to start working towards night-time dryness, and the right treatment.
We will cover coping strategies for ongoing wetting and products available to help contain the wee.
This is a free event is for parents and carers. To book: https://eric.org.uk/talking-about-bedwetting/



Kingston Parent Carer Forum (PCF) Focus Groups
Sessions between 17 May and 15 June 2023
For Kingston parents and carers with the purpose of gathering views to inform the update of the SEND Futures Plan.
All participants at these in person focus groups will receive a £25 gift voucher for their involvement in the co-production, funded by Kingston PCF. The hope is that they can attract a wide range of parent carer voices to attend.
Other ways of taking part will be arranged for those who cannot attend in person though.
Here is a link to the
page on the Local Offer
with all the workshop details, a link to the online registration form and some frequently asked questions.


SEND Youth Forum
Richmond and Kingston: Achieving for Children's first ever SEND Youth Forum for young people aged 11 to 25 years
The SEND Youth Forum is all set to take place on
Thursday, 1st June 2023, at the Moor Lane Centre from 2pm -4pm
Here's a quick overview of the exciting highlights awaiting young people at the SEND Youth Forum:
1. Focus Group Style Discussions: Brace yourselves for interactive and invigorating focus group discussions! Young people will have the incredible opportunity to share their thoughts, concerns, and innovative ideas about local services. Their valuable insights will play a pivotal role in shaping and enhancing support for children and young people with SEND.
2. Participation Activities: Prepare to be inspired by an array of engaging participation activities specifically designed to empower young people. Through interactive workshops and sessions, they will learn various ways to actively participate in decision-making processes that impact their lives and the lives of others.
3. Becoming Forum Members: Encourage young people to embark on an exciting journey of growth and connection by joining the ever-growing SEND Youth members community. Membership offers a wealth of benefits, including regular updates on participation opportunities, becoming Recruits Crew member and the chance to connect with like-minded young people who share similar experiences.
4. Influencing Senior Staff and Managers: Young people hold tremendous power to influence senior staff and managers at Achieving for Children (AfC). By participating in consultations, and sharing their perspectives at sent with seniors leadership, they will directly shape policies and practices that have a profound impact on the lives of young people with SEND.
The SEND Youth Forum on the 1st of June 2023 promises to be an extraordinary event that will leave a lasting impression. We encourage you to share the attached flyer with young people within your organization and anyone else who may be interested. Let's make this forum a resounding success by ensuring that as many young voices as possible are heard!
To secure a spot for your young people, please RSVP to the following email address:
participationiscd@achievingforchildren.org.uk
. Should you or any of the young people you work with have any questions or require additional information, please don't hesitate to reach out. We're here to assist in any way we can!
The SEND Youth Forum is a celebration of the incredible potential within our young people. Together, let's inspire, empower, and create positive change!




The Autism Show 2023
Friday 9th June, 9.30am – 4.30pm and Saturday 10th June, 10.00am – 4.00pm
ExCeL London, One Western Gateway, Royal Victoria Dock, London E16 1XL
The latest autism information, practical strategies and resources.
Experienced autism specialists will be speaking on subjects including:
- *Positive behaviour support*: improving quality of life, health and wellbeing
- *Dyscalculia number sense framework*
- *Emotionally based school avoidance*: solutions to help
- *Achieving sensory regulation* through sensory circuits
- *Navigating the SEN maze*: entitlement, provision and appeals
- *Practical ideas for parents* helping their child to cope with anxiety
in everyday life
- *Education, Health and Care Plans* – what can be achieved with a good plan and what's on the horizon
Places are offered onsite on a first come, first served basis, so please arrive as early as possible before the session you wish to attend to save disappointment. Content is CPD certified for professionals. Book your tickets today and save 20% off the door price:
National Autistic Society members receive a further 10% discount on full priced tickets by using the code NAS23.