Updates from other organisations this month (July 2022)
Updates from other organisations this month (July 2022)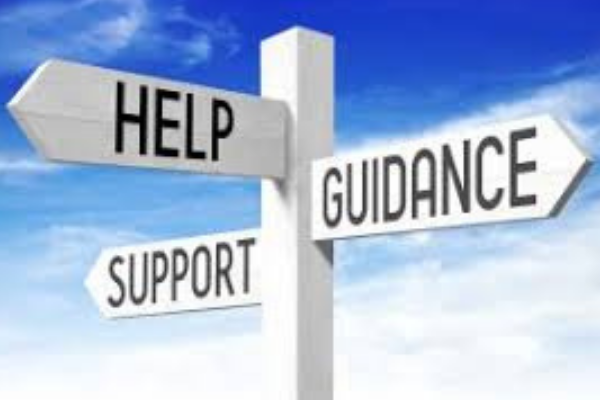 July 20, 2022
-UPDATED 11 JULY 2022 -


NEW INFORMATION ON LOCAL ORGANISATIONS WILL BE POSTED HERE. PLEASE ALSO SEE OUR PERMANENT INFORMATION SECTION HERE




To make everyone's lives easier, Richmond Parent Carer Forum have put together this planner showing all the SEND-friendly events happening locally over the summer holidays:
Richmond:
If you require support during this time the following contact details may be useful:
Call Single Point of Access, Richmond, to request support, or to report a concern about a child or young person:
Phone: 020 8547 5008 from 8am to 5.15pm, Monday to Thursday, and 8am to 5pm on Friday.
During out of hours, phone 020 8770 5000.
Adult social care contact details for Richmond:
Telephone: 020 8891 7971
SMS Phone: 07903 738043
Hounslow:
Hounslow Council 0-25 disability Team (Children's Health and Adult Services)
Phone: Call 020 8583 3082 /Duty no. 020 8583 3177
SEND Review
Reduce children's educational rights
Restrict parent choice
Remove funding
If you are short of time, you can focus on the last question, number 22, which is open ended and use the following information from IPSEA:
A national template for EHC plans.
The continuation of extended powers for the SEND Tribunal to make recommendations on health and social care needs and provision as well as education.
The proposal to put SEN Support in schools on a statutory footing for children who do not need an EHC plan but do need extra provision and support. This could be achieved by amending the Children and Families Act 2014.
The Government is trying to solve the wrong problem. The problem is not that children and young people with SEND are receiving expensive provision that they don't need, but that too many children and young people aren't receiving the support that they do
The Government is proposing to change the law rather than making sure that local authorities and schools follow the existing law. Variations between areas in the support that children and young people receive is not because the law isn't clear, but because it isn't followed.
The lack of accountability in the system is being overlooked. The law on supporting children and young people with SEND is routinely disregarded, and there are no consequences for this. The onus is on families to know, understand and enforce their children's legal rights.
The system for supporting children and young people will become more complex. New legislation will be needed to create statutory national standards. It is not clear where these standards would fit into the system, what they would replace, and how they would be enforced.
Children and young people's rights will be reduced. The green paper sets out proposals that risk diluting children and young people's entitlement to provision that meets their individual needs. For example, there is a risk that a new national standard on whether a child or young person needs an Education, Health and Care (EHC) needs assessment will raise the current threshold set out in section 36 of the Children and Families Act 2014. (It is already clear when an assessment should be carried out, but the current law is routinely not followed.). Another example is the proposal to restrict parents' and young people's current right to choose an education setting for their child. Instead local authorities will offer parents a "tailored list" of settings that they deem "appropriate" for their child's needs. It's unclear how this list will be determined, and there's a risk that the starting point will be what exists in a local area rather than what a child's needs are.
Children will be less likely to be considered as individuals. The green paper seems to envisage a SEND system where a child with SEND is either a "mainstream school child" or a "special school child" – but that is not how children's needs work.
It will be harder to appeal against unlawful decisions. The Government wants to reduce the number of appeals to the SEND Tribunal and is proposing to make changes to the process of "redress" (ie putting things right when they have gone wrong). In our view, the priority should be reducing the need for families to seek redress, not making it more difficult to do so. The most obvious way of reducing the number of appeals would be to require local authorities to comply with the law, with serious consequences for failure. If there were no grounds for appeal, appeals would not succeed.
From Contact:
Government consultation on its plans for SEND services in England ends this week
SEND Review: Straightforward video to watch
Park Lane Stables, Petersham - Open Day Saturday 20th August BOOKING NECESSARY
We are planning lots of fun with our whole community and families, including cake, crafts, drinks, new rides, lollies, water play for the little ones and much more!
This event is free - we just need you to register in advance so that we know how many people are attending.
Please note numbers are limited and sometimes our events do sell out so if you are interested in attending, please book below now to avoid disappointment. We look forward to seeing you on September 11th!
There will be a chance to attend Pilot Sessions in August
A team from Otermans Institute in collaboration with Brunel University London needs your feedback.
They are working on an AI-driven translator. This is a human-like avatar that can translate content from video, audio and text into BSL just as a human translator would do. This technology is designed to increase accessibility through BSL translation of most video and audio content available online where the spoken language is used.
To take part in this research, you must be 18-years old or over, live in one of the four nations in the UK and be a BSL speaker (minimum Level 1 or equivalent).
The research will be online, will involve a small focus group and participation should last approximately 1 hour.
Contact for further information:
Researcher: Mr Dev Aditya (1042974@brunel.ac.uk)
Supervisor: Professor Kate Hone (Kate.Hone@brunel.ac.uk)