Activities and News from other organisations
Activities and News from other organisations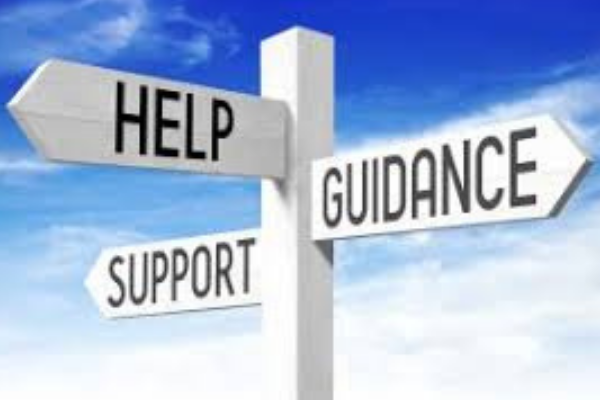 November 28, 2023
NEW INFORMATION ON LOCAL ORGANISATIONS WILL BE POSTED HERE. PLEASE ALSO SEE OUR PERMANENT INFORMATION SECTION HERE
AfC website (Kingston and Richmond) : 'What's On' page
Lists many local activities, events, workshops etc for children and families, in date order: https://kr.afcinfo.org.uk/local_offer/events
Park Lane Stables (Riding for the Disabled Association): Open Day Welcome Event
Saturday 9
th
Dec, 1pm-4pm
This event is for all those on our waiting list and anyone else who might be considering RDA horse riding/carriage driving for their child or themselves in the future. You will be able to meet our team, say hello to our horses and possibly (for a donation) have a short pony ride or carriage drive. It's a great way to experience ponies and the stable yard environment before committing to a series of riding sessions, and perfect for those who might feel anxious about new situations.
Venue:
Park Lane Stables, off Petersham Road, Richmond TW10 7AH.
We are 300 metres down a private lane to the left of the archway opposite the Fox & Duck pub, between Ham Polo Club and the German School.
Getting here:
There is no car parking on site. Please come by public transport: the 65 bus (from Richmond or Kingston) stops at the Fox & Duck pub (5 mins walk).
If you are bringing someone with severe disabilities e.g. wheelchair/with walking aids, we are trying to negotiate a few parking spaces nearby, but this is not yet confirmed or guaranteed. Please contact us for further details.
Dogs
: No dogs will be allowed on site on the day as this might cause heightened anxiety for some of the participants.
Please RSVP
: For health and safety reasons, the number of visitors allowed is limited. If you wish to attend, please complete this form:
https://parklanestables.wufoo.com/forms/zkrcwla0v8q218/
Play Works at Orleans House Gallery
18 November 2023 – 23 June 2024. 10am - 5pm, Tuesday – Sunday Free
Join us for an adventure where we celebrate the endless possibilities of play and children are encouraged to let their imaginations take flight.
Orleans House Gallery will be transformed by swathes of organza in a rainbow of colours. Masks, ribbons, costumes, blocks, balls and buckets are scattered throughout, just waiting for children to bring them to life.
This interactive exhibition transforms the gallery with vivid colour, inventive objects and peculiar props. Everyone is welcome to come and play!
Carers Rights Day was 23rd November 2023:
What are your rights and what are you entitled to?
Richmond Carers Centre has published a blog post on its website to ensure carers are aware of their rights and the support they are entitled to. The post provides local and national information about carers rights and entitlements. Topics covered are: Carers Assessment, Parent Carers Needs Assessment (PCNA), Needs Assessment for an Adult, Needs Assessment for a Child, Carers Emergency Card, Carers Allowance, Carers Credit
Know your rights – Understanding the Care Act and Carers Rights
Jill Pay, Carers Rights Trainer and Facilitator at Not a Care in the World
Richmond Carers Centre in conjunction with Not a Care in the World, ran a workshop to ensure carers are aware of their rights & how to assert those rights. The law is there to protect carers from the impact of their caring role. Carers have specific rights under The Care Act 2014. Even at the simplest level, just knowing you have protection in law can make a difference to how you feel as a carer. This workshop explored the law & how it is designed to protect carers. It provided carers with an overview of their rights & entitlements as a carer as well as a better understanding of the Care Act.
For summary of workshop: https://www.richmondcarers.org/2022/11/22/know-your-rights-understanding-the-care-act-and-carers-rights/
Contact: Time to Talk about moving into adulthood
Free online sessions by zoom, to help parent carers with their disabled child's transition to adulthood. For parent carers of disabled young people 16-25 yrs. n England. Packed with information and advice on adult services and the main challenges families face during the transition period.
Community Inclusion and Independent Living

- Wednesday 6th December 7-8.30pm
https://www.eventbrite.co.uk/e/time-to-talk-next-steps-contact-tickets-714477520497?aff=oddtdtcreator


Contact and Ambitious about Autism - Autism Central Hub (London)
NHS England have launched their new website, Autism Central, to educate autistic people and the people around them on what autism is and how to access the support they need.
All of the sessions are run by Peer Educators. These are parents or carers of autistic people, who are happy to share their knowledge and experience with you. They offer group and one-to-one sessions to help you and other parents and carers find the info and services available in your area. Hubs may also run events such as workshops, drop-in sessions, coffee mornings or virtual meet-ups
The Following is available for those accessing the Autism Central Hub:
1-1 support call: Individual 30 minute telephone sessions on autism education, information and guidance as well as regular online group sessions.
Other parent online workshops and events from Contact:
SOS!SEN Walk in Advice Centre
Hampton Inspired Hub (next to Hampton Station), 3 Ashley Rd.
10.15am to 12.15pm (doors close at 11.45am).
SOS!SEN is a national charity that aims to empower parents and carers of children and young people with SEND to successfully tackle the difficulties they face when trying to secure the right educational provision for their children. Free walk-in advice centres during school term times where you can come and talk to an experienced volunteer who can help answer questions about your case. Usually 3rd Tuesday of the month.
Confirmed dates (all Tuesdays): No December date – Christmas holiday, 16th Jan, 20th Feb, 19th March, 16th April, 21st May,
18th June, 16th July