Updates from other organisations this month (January 2023)
Updates from other organisations this month (January 2023)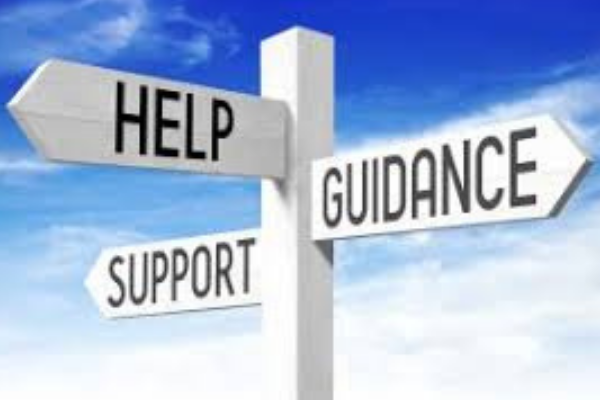 January 26, 2023
UPDATED 27th JANUARY 2023 -


NEW INFORMATION ON LOCAL ORGANISATIONS WILL BE POSTED HERE. PLEASE ALSO SEE OUR PERMANENT INFORMATION SECTION HERE
One of our young adult volunteers would like headteachers or other school leaders to respond to a survey
This survey is designed to gather data for the Resources for the Autism GLA research young Londoners funded project.
The research is led by two young researchers with lived experience and is trying to understand how youth services can help to improve accessibility within mainstream education and prevent exclusions and social isolation from occurring.
They hope that the findings can be key in building bridges and improving the inclusion of autistic young adults in mainstream education and mainstream social opportunities such as clubs.
Please answer the following questions as best you can:
Thank you taking the time to answer these questions, if you would like to discuss the use of the data
provided by your answers and/or would like a copy of the final research report once finished please
contact dbendelman@resourcesforautism.org.uk
Support for unpaid carers in Hounslow
There is a free information and support session for all unpaid carers in Hounslow on Wednesday, 1 February.
Harrow Carers Service is available for anyone in Hounslow who supports someone who is ill, frail, disabled, has a mental health issue or an addiction and cannot manage without your help.
The team will be at Hounslow House on Wednesday, 1 February, between 10am and 2pm. They will be offering help with issues such as benefits and blue badge applications, access to counselling and how to manage stress and anxiety.
One-to-one sessions are available or you can just drop-in.
Young adults with more severe learning disabilities
A SEN tutor from the Field Studies Council will facilitate a group of young people with more severe learning challenges and design an appropriate and fun programme. This will enable these young people to come together to enjoy seasonal indoor and outdoor activities in a safe and controlled environment. There will be opportunity for a tea break!
Young people will need to be accompanied by a parent or carer.
The Stockyard Education Centre , Bushy Park, Hampton Court Road, TW12 2EJ
£10.00 initially and thereafter to be discussed
email Sue Robson at RUILS at suerobson@ruils.co.uk
Jonathan will be explaining to parents the process of transferring from primary to secondary school and how best to navigate this so that parents can help their child.
The webinar will also cover the things parents/carers of a child with ADHD should consider when selecting a secondary school, as well as the role of the SENCO in a senior school.
Finally Jonathan will tell us a bit more about the Kids SENDIASS service for those who are not already familiar with what they offer.
Are you the parent or carer of a recently diagnosed child or teenager? Our Post Diagnosis Workshop is full of essential information to inform, help and empower you. These sessions are held monthly and we alternate in-person and on-line formats.
A 45 minute online talk, followed by Q&A, exploring how to develop a child's confidence, nurture their curiosity and encourage a healthy responses to challenges. Throughout their childhood, children are building their internal picture of how they view themselves; their self-esteem, self-efficacy and mindset are being shaped. What can we do to positively impact these important life skills?
why confidence is such an important skill to develop in childhood;

what it means to be confident; and

10 practical strategies for developing confidence in children.
Suzan Issa spoke at our recent Girls Connect online gathering. She is running a course called Understanding and Connecting with your Anxious Child and has offered our members a discount. The 7 week course is online on Monday lunchtimes starting in January. The code GCS50 will give you 50% off the fee.
Find out more and book here:
ACTIVITY STATION
RUILS
OKMT are running a music therapy group for adults (over 18s) with special educational needs and/or learning difficulties. These sessions are a great way to enjoy making music with others and develop both musical and communication skills.
Carmem Coles has worked with children and adults with a wide range of conditions, from learning disabilities, special needs, emotional and behavioural difficulties to dementia, both in Brazil and the UK. She has been working with OKMT for 20+ years.
The Wild Mind Project


New Young Carers Social Group in Hounslow
With the cost of living rising, we wanted to create something simple to ensure you're accessing all the financial help you need right now.
Information from Contact
Many broadband providers offer social tariffs for households on certain welfare benefits, such as Universal Credit and Jobseeker's Allowance.
Ofcom estimates that 4.2million homes are eligible for the cheaper rates. But only 136,000 are making use of the discount – losing on average £144 a year.
More household bills help
IPSEA News
It's very important to be aware that choosing a school for a child with an EHC plan is dealt with differently and separately to the standard admissions process.
21&Co
for children with Down Syndrome
When your child with special needs turns 16, they should make a credits-only claim for "new-style" Employment and Support Allowance (ESA).
Otherwise, they may not be able to claim Universal Credit as students later on.
Here's why:
Due to changes in the law, most disabled students who haven't established a limited capability for work (LCW) *before* starting an education course will NOT qualify for Universal Credit.
It is no longer possible to qualify for Universal Credit by establishing a LCW *during* a course.
Submitting a credits-only claim for new-style ESA will force the DWP to carry out a work capability assessment. This establishes whether your child is unfit for work.
By establishing a LCW early on, your child will be able to claim Universal Credit even if they stay in non-advanced education after turning 19 — or if they leave one course and start another.
That's why it is a good idea to undergo the work capability assessment when they turn 16. And by making a credits-only ESA claim, they can ensure this assessment takes place.
A credits-only claim won't lead to any actual ESA being paid. This means it won't impact on Child Benefit, tax credits, or any other benefits you get for them as a dependent child.
Get in touch if you have further questions
Action Atttainment:
Parent Detectives and Navigating Inclusion
Understanding neuro-diverse children with sensory & communication needs
Why Primary school years are critical to understanding a child's strengths and needs
Who helps us identify a child's learning profile, provides evidence of need and meaningful strategies for use at school & home?
How do we use a pupil passport to share inclusion strategies that support children to learn and achieve from school into work.
Explore the options at online workshops organised by Action-attainment CIC.
Action-attainment CIC provides families and teachers with practical, evidence based inclusion strategies. We work with neurodiverse experts by experience, therapists and coaches to deliver active learning through sport, in the community and in schools. We believe partnership working between families and schools supports best outcomes for neurodiverse young people.
£16 guide price contribution to Action-attainment CIC's work

Free places and concessions are available on request,

tom@action-attainment.com

.

Contact Tom for links to recordings of previous workshops.

The workshops are sponsored by Richmond Parish Lands.




NEW SCHOOL

Ambitious about Autism Schools Trust has held engagement events as part of the Section 10 consultation for Spring School.


Clothing and Girls with Autism
Please fill out our short survey to share your views if:
you are an autistic girl aged 18 or under, or
you have a young autistic girl in your life (for example a friend, daughter or pupil).
The results will help inform a future programme that will support autistic children and young people.


https://www.surveymonkey.co.uk/r/autistic-girls-clothing




COST OF LIVING
ACTIVITY STATION


NEWS FROM KINGSTON PARENT CARERS FORUM:
Following on from our SEND Review Special issue and surveys we were able to produce a report to send in to the Consultation on the government's green paper. You can read the report here and it will be online on our website soon.
What we have learnt: Understanding Your Right of Appeal
There are a number of places you may wish to seek help if you wish to challenge a decision. This can be useful whether you are going to mediation and/or you decide to appeal
SENDIASS is a free service that you can access for advice and information and can support you by phone - linked here is their website can give you more information about the services available
There are a number of courses run by IPSEA so that parent/carers can understand the law: https://www.ipsea.org.uk/Pages/Category/training-for-parents-and-carers
There is a free helpline from SOSSEN! who help parents with these legal matters. We previously ran a series of events with Eleanor Wright from this charity.Catch up on her useful seminars here https://kingstonpcf.co.uk/events/
There are also a number of other charities who run helplines and can provide general advice.(for example the National Autistic Society)
There are legal books available from the Kingston Parent/Carer forum - email us if you wish to borrow these
You can employ a legal professional: if you search for Education Advocate you will find a number of advocates work in this area - they can support you to put paperwork together, advise you next steps and write appeals and even attend the tribunal with you.
We will be looking to run an event shortly to share more information about the Right of Appeal. Please keep an eye of events and on our Facebook for more information.
What we have read
SEND Minecraft group: places available!
From September 2022, Ruils is hosting an exciting new in-person group that allows young disabled people with an interest in Minecraft to meet up with peers who share this interest.
We still have a number of places available for this group, which will facilitate play on a private server, allowing members to play together, engage with one another in a safe environment and help them to develop social skills and friendships.
To register, your young person must:
• Be disabled and/or have additional needs
• Be between 10-25 years old
• Live in Richmond, Kingston or Hounslow Borough
• Have some experience playing Minecraft
• Have Minecraft downloaded on their own device (laptop or tablet) that they can bring with them to sessions
This group will run fortnightly from 19th September
Family Matters workshops
We have lots of workshops already in the diary. They are all free for parents in Richmond and Hounslow boroughs, so please do book a place if you are interested.
Bright Futures workshops
Richmond:
If you require support during this time the following contact details may be useful:
Call Single Point of Access, Richmond, to request support, or to report a concern about a child or young person:
Phone: 020 8547 5008 from 8am to 5.15pm, Monday to Thursday, and 8am to 5pm on Friday.
During out of hours, phone 020 8770 5000.
Adult social care contact details for Richmond:
Telephone: 020 8891 7971
SMS Phone: 07903 738043
Hounslow:
Hounslow Council 0-25 disability Team (Children's Health and Adult Services)
Phone: Call 020 8583 3082 /Duty no. 020 8583 3177
There will be a chance to attend Pilot Sessions in August
CIC Express: new counselling service for 18-25 year olds with ASC