Support our Access to Work Programme this Christmas
Support our Access to Work Programme this Christmas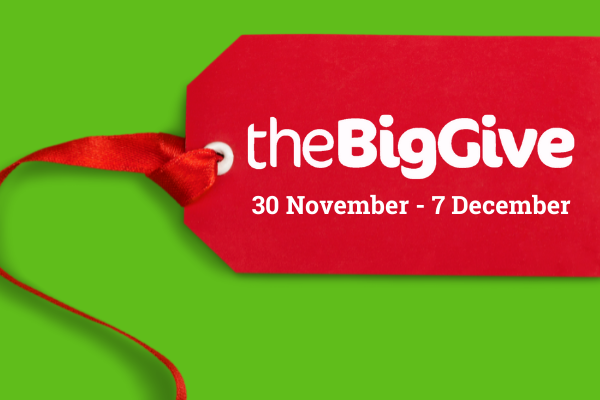 November 29, 2021
Local charity aims to make a big difference to young people's futures this Christmas
Skylarks, a local Richmond based charity, is hoping that they're on Santa's 'nice' list this year, as they will be taking part in the Big Give Christmas Challenge 2021, allowing donors to have their donations doubled by two generous funders - Richmond Parish Lands Charity (RPLC) and The Childhood Trust, meaning that one donation will have twice the impact.
The 2021 Christmas Challenge launches at midday on 30th Nov and runs until midday on 7th December and is the UK's biggest online match-funding campaign. Charities taking part in the challenge will have donations they receive from the public doubled for a limited time period. Skylarks aims to raise a total of £40,000 - the most they have ever raised from any Big Give Challenge.
Funds raised through this year's challenge will support Skylarks' access to work programme, a brand new project that the charity will embark on in early 2022. Everyone can remember their first day in their first job and how nerve wracking, yet exciting it was.The programme will work with young people with additional needs and disabilities to train and equip them with the skills, knowledge and confidence to smoothly transition into the workplace. The young people taking part in the programme may be faced with obstacles which could prevent them from experiencing an easy or straightforward process. To assist with this, the project will also support local employers in identifying and eradicating these barriers, to ensure a fairer and inclusive process.
Amy Crichton, Skylarks Development Manager said "This is a great opportunity for Skylarks to raise awareness of our access to work programme. Young people with additional needs and disabilities should have the same opportunities as non-disabled or neurotypical young people, and our project will support them on their exciting journey into the world of work or higher education. It is a vital project that will help young people to develop the skills and confidence to achieve their dreams. What better Christmas present could there be?"
The Christmas Challenge was launched in 2008 by Sir Alec Reed, founder of Reed Recruitment. Since 2008, the initiative has raised millions of pounds for charity projects over the years. Demand is expected to be high so donors wishing to have their donation doubled should visit theBigGive.org.uk to make a donation close after midday on Friday 3rd December.
About Skylarks:
Founded in 2006, Skylarks provides activities and therapies for children with disabilities and additional needs. Our families do not need a formal diagnosis or referral - they can join up at any stage of their journey and, whilst we are based in Richmond upon Thames, there are no geographical limitations for our members. Anyone from anywhere is welcome! We provide information and support for families and carers, all under one roof and at the same time. We offer a range of workshops, therapies and support groups, or simply a listening ear over a hot drink. www.skylarks.charity
Media enquiries
- please contact:
Amy Crichton, Development Manager
M: 07951433454 E: amy@skylarks.charity
Skylarks is taking part in the Big Give Christmas Challenge to raise funds to run a brand new access to work project for young people with disabilities.