Small Charities Week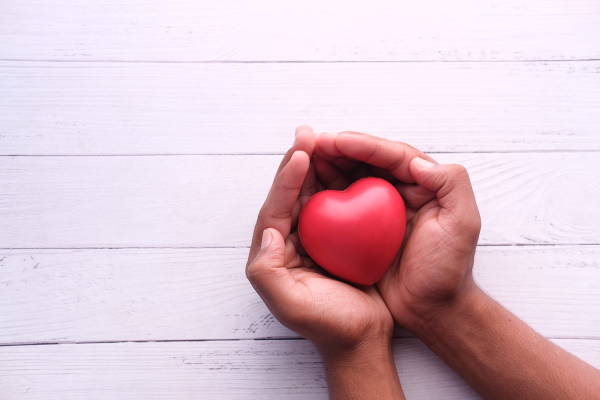 June 16, 2021
How donations in kind can make a big impact
Sometimes it's the simple things that make a big difference. Corporate partners and supporters can often offer more to your charity than just monetary donations, providing essential resources and support in areas that may be overlooked or under-resourced.
Something as simple as donating stationery, or a space to hold meetings may not seem like big priorities on your list but it all adds up, in the long run saving your charity expenses - and releasing more funds to help deliver your services.
What can your volunteers offer?
The onslaught of the pandemic saw a huge volume of the workforce transferred onto the government's
Coronavirus Job Retention Scheme
, leaving lots of people with more time on their hands. Since the pandemic we have managed to acquire new "furloughteers" with an array of different skills and expertise, who can offer invaluable advice and support to
Skylarks
as a charity.
Looking at the different ways our volunteers can support the charity, at the same time as complimenting their own knowledge base has allowed us to make great strides in areas that were previously stretched due to resource and funding restrictions. In 2020, 25% of all hours delivered were provided by our volunteers.
Utilising these volunteers means the charity benefits can be more valuable than monetary donations, because although money is incredibly important, the support volunteers can provide to the overall infrastructure of the charity means you make operational savings, change old processes and get round to jobs that are on the long list of to do's.
What's the impact?
We've seen a huge amount of value come from our corporate partners. For example
Haymarket Media Group
, in addition to providing much valued monetary donations and fundraising they've also offered us access to office space to hold meetings, IT support, free advertising on their websites and skill sharing. When you look at these resources all together the value starts to add up.
We reviewed all of the "in kind" donations we received in 2020, from stationery to design, legal advice, to prizes. If we took the prices for these resources and added them up, they would equate to over 35% of our total income for the year. Meaning these seemingly small gestures have a huge impact on both outgoing costs and the ability to effectively reach new and existing beneficiaries.
How can you encourage in kind donations?
There's no doubt that the pandemic has changed the way charities operate, but it has also forced charities to make huge headway in learning new and innovative methods to drive engagement.
Appealing for monetary donations can often be a longer process, especially when it comes to onboarding new corporate partners, but asking for time or resources can be a different story.
It often comes down to convenience, if they can support you with simple resources they may be more inclined to do so - especially if it's not at any additional cost to them. For example, appealing for resources like old office equipment is an easy way for you to make cost savings and encourage engagement with new or existing partners. Many businesses encourage their employees to take 'volunteer days' to support charities, either on an individual or company wide basis, so many corporates will be happy to help out.
In a lot of cases donors can be resistant to providing funding for core costs because they want to see the impact their money has on your beneficiaries directly. But we all know that these core costs are pivotal to keep small charities running effectively. However, if you can encourage corporate partners to understand the impact their time and skills can have on your charity, it could be the beginning of a fantastic relationship which benefits both parties.
Creating these simple opportunities for supporters to get involved with your charity is only going to help you provide more of your services to your beneficiaries.
Skylarks
is proud to be a small but mighty charity based in Richmond Upon Thames, providing activities and resources for children with additional needs and their families.
Aaron Guiver
Managing Director, Skylarks