Skylarks Shortlisted For An Award!
Skylarks Shortlisted For An Award!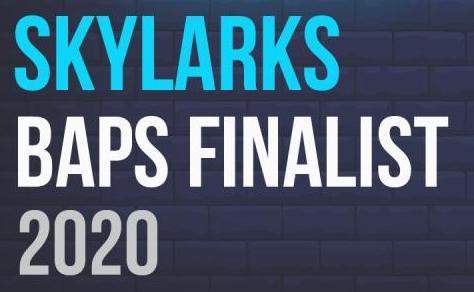 November 11, 2020
Skylarks is very proud to be recognised as one of the Top 4 Community Organisations at the BAPS Awards 2020. An astonishing achievement!
The ceremony took place on Wednesday 4th November, with a range of individuals and organisations through out the country joining in. S
adly we didn't win the category, but many congratulations to
Wouldn't Change a Thing
and the other finalists. Thanks to
My Family Our Needs
and their sponsors including
Certitude
for organising the awards and recognising
the dedication Skylarks has to providing the best service to children and families with additional needs
.