Skylarks is hiring - Advocacy Manager
Skylarks is hiring - Advocacy Manager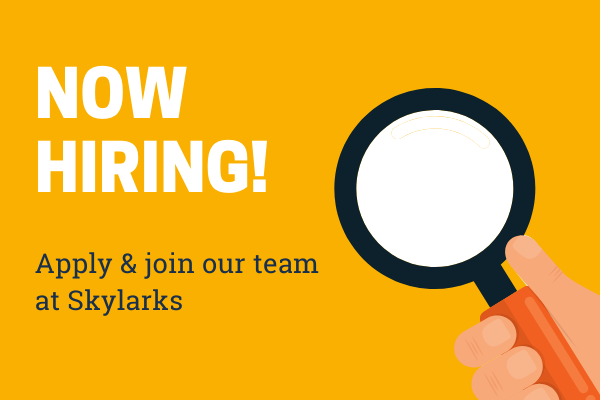 December 4, 2019
Skylarks is recruiting an Advocacy Manager to develop and run our advocacy service. If you think you have something to offer Skylarks and our families we'd love to hear from you.
Advocacy Manager
Job title: Advocacy Manager
Employer: Skylarks Charity
Salary: £18,000 (actual salary)
Hours: 20 hours per week. Year-round employment 52 weeks per year. Supervised by: Operations Manager
Base: Administration from home and appointments at the Crossway Centre, Richmond Road, Twickenham TW1 2PD, as well as various suitable locations across the local area
Funding: This post is initially funded for one year
To Apply:
Interviews will take place on Friday 6th March and it is anticipated that the right candidate will start work in April or as soon as possible after that.