Record-breaking return of the Richmond May Ball on Richmond Green, raising over £100,000 to support local charities
Record-breaking return of the Richmond May Ball on Richmond Green, raising over £100,000 to support local charities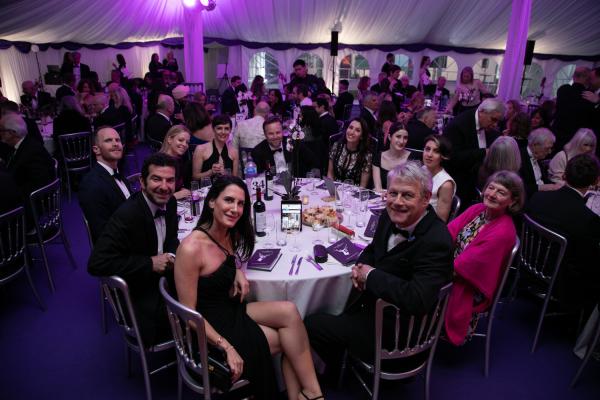 May 18, 2023
After a devastating enforced three-year break, the Richmond May Ball exploded back onto Richmond's social scene last Friday. Over 470 guests enjoyed a champagne reception in a stunning marquee sitting proudly on Richmond Green - a glamorous start to a glorious fundraising Ball. After a sumptuous dinner, Richard Lintern (Silent Witness) described the wonderful work of Home-Start, and a moving film followed describing the work they do with disadvantaged families who are struggling. Then Fiona Button (The Split) gave a moving personal introduction to the work of Skylarks before the audience was moved by the film of the work they do with disabled children and their families.
The indomitable ex British Lions star, Rob Henderson, then led the Live Auction, raising a record-breaking
£60,000.
After the excitement of the auctions and raffle, guests danced the night away with the amazing band Fake Tan until carriages at 1am. Magically, after all the guests had gone and within only a few hours, the marquee was transformed into a lively craft tent for all the fun of the Richmond May Fair on Saturday.
With final calculations still to be made, it is clear that the Ball will have raised well over £100,000 to contribute to our charities' vital work.
Skylarks Managing Director, Aaron Guiver said: "What a night. We were absolutely blown away by the support shown to both Skylarks and Homestart on Friday night. The atmosphere was electric. Money raised will help thousands of local young people and families over the coming year. So once again, thank you to everyone involved."
This was the Richmond May Ball's 27th fundraising event and it was made possible by the generous sponsorship of a number of local businesses,
including Moore Barlow, Minesoft, Featherstone Leigh, Savills, Love Cocoa, Bingham Riverhouse, Betzone, Handelsbanken and Banham Foundation.