Our new career coaching programme
Our new career coaching programme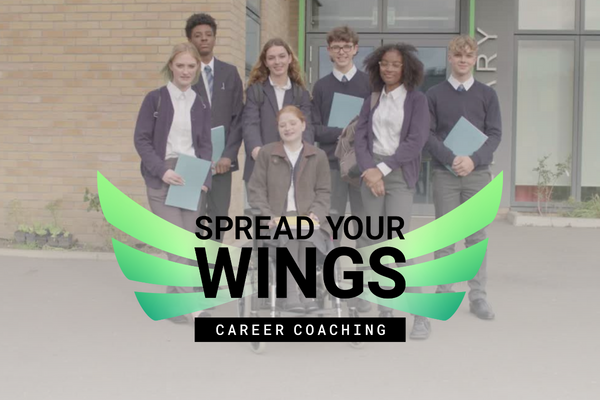 July 6, 2022
Skylarks is pleased to announce the launch of a new careers coaching programme, Spread Your Wings, developed in partnership with Talentino and supported by Haymarket Media Group, Richmond Parish Lands and The Childhood Trust.
The programme will train and encourage young people with additional needs and disabilities to develop the skills, knowledge and confidence to transition into the workplace or higher education. It will support them and their families to understand more about the process involved and how they can develop their skillsets further to achieve their hopes and dreams for the future.
Skylarks will be working with local secondary schools to offer careers education and advice for young people from years 8 to 10, supporting those who are on the SEN register with an EHCP or with disabilities. Skylarks will be partnering with three local secondary schools offering them the opportunity to take part in this 9 week course in Autumn 2022.
Skylarks is seeking more mainstream secondary schools and parents to partner with us. If you would like to find out more information or take part in our Spread Your Wings programme, please email info@skylarks.charity. A member of the team will contact you to discuss the programme and your requirements.
With thanks to the generous donors Haymarket Media Group, Richmond Parish Lands Charity and The Childhood Trust who have supported the programme, meaning schools can access this course for free for the first 12 months.