Managing Director of Skylarks elected as a Fellow of the Royal Society of Arts
Managing Director of Skylarks elected as a Fellow of the Royal Society of Arts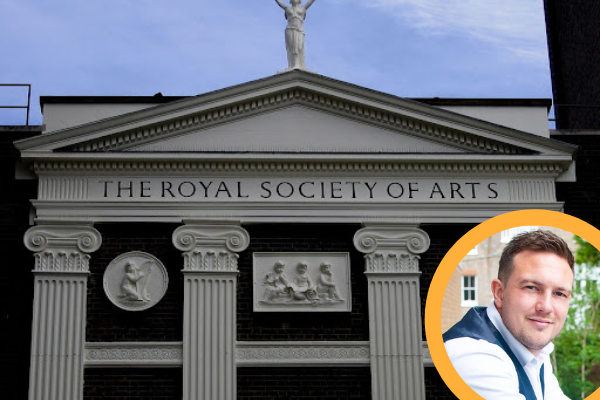 November 8, 2021
Based in London, the RSA was founded in 1754 and granted a Royal charter in 1847. Its current patron is Queen Elizabeth, and the President is Princess Anne. Most notable past and present Fellows include Charles Dickens, Benjamin Franklin, Adam Smith, Tim Berners-Lee, Dame Judi Dench and Stephen Hawking.
The prestigious Fellowship of the RSA is granted to individuals whom an award panel has recognised as having made outstanding contributions for social advancement and development. The RSA invites experts from around the globe to help find innovative solutions to tackle society's most pressing challenges. Through its diverse international Fellowship, the RSA aims to enrich society through intentions and action.
The organisation forms a global community of proactive problem solvers, sharing powerful ideas, carrying out cutting-edge research and building networks and opportunities for people to collaborate, influence and demonstrate practical solutions to realise change.
The Managing Director of Skylarks gained his fellowship in October 2021. Aaron was invited to become a fellow for his contribution to supporting children and young people with disabilities, paving the way for their future. The RSA also noted his wider contribution, recognising his positive impact on the community of Richmond-upon-Thames.
Aaron said: "I am honoured to become a Fellow of such a prestigious, international, and historical society. I am inspired by what the organisation has achieved over the past 267 years and their focus on creative learning and development, public services and community engagement."
"The fellowship will be an excellent opportunity to build connections with like-minded people who share the commitment to building a brighter future for our children."
"I believe that only together can we support our young people to feel included, especially in these challenging times. With the full support of the team at Skylarks, I know we can make a difference."