Join us for the Dulux Revolution Weekender Cycle Ride!
Join us for the Dulux Revolution Weekender Cycle Ride!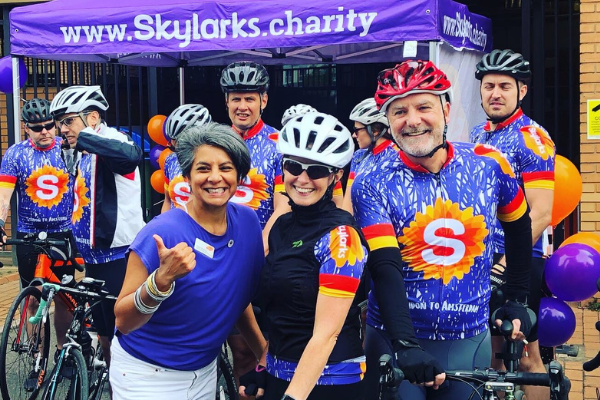 March 26, 2021
The Dulux Revolution Weekender Cycle Ride 25/26th September.
September 25th/26th 2021. Day one: 82 miles, 2 pits stops where you'll get all the energy gels, water and food needed to keep you going.
The weekender route starts south from Lee Valley Athletics Centre and cycling through Central London along the Cycle Superhighway taking in the iconic sights – the London Eye, Big Ben and the Houses of Parliament. After clearing the Capital, you are faced with the stunning climbs and descents of the North Downs before cycling west to Windsor Great Park. Here you can unwind and celebrate the day's achievements at our Festival Basecamp.
Hot food, showers and a two man tent just for you to fall into as you've conquered the first day.
Following a night's rest, it is time to get back in the saddle for the slightly shorter day of
73 miles
back via the Chiltern Hills and ancient Epping Forest.
Costs: £49pp registration deadline for each rider to individually book by 16th April. (Skylarks pay the remainder of £145 pp 6 weeks prior to the ride)
Fundraising target: Each rider commits to achieving a min of £550pp.
What you need: A racing bike with 700c rim wheels (a flat handlebar or mountain bike isn't recommended)
What you'll get:
Sweaty and fit and get your personal challenge bagged with fabulous people.
Cycle jersey - please state your size to Sona by email below.
Experienced riders and trainers to help you get there and gain confidence.
(NB all
pending restrictions).