Skylarks Charity receives prestigious award for the "Best Organisation for Children with Disabilities" in London
Skylarks Charity receives prestigious award for the "Best Organisation for Children with Disabilities" in London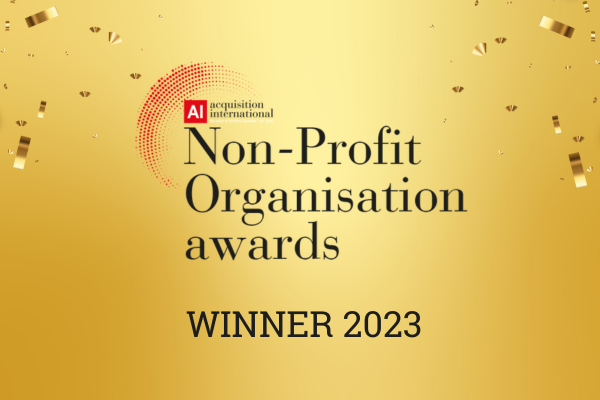 July 14, 2023
Skylarks Charity receives prestigious award for the "Best Organisation for Children with Disabilities" in London
Skylarks Charity, a leading organisation dedicated to supporting children with disabilities, is thrilled to announce its recent achievement of winning the"Best Organisation for Children with Disabilities and Additional Needs" award. This esteemed recognition was awarded to Skylarks at the prestigious 2023
Non-Profit Organisation Awards
, presented by Acquisition International.
Skylarks Charity emerged as the winner in its category, surpassing all competition and solidifying its position as the best organisation for children with disabilities in London. The remarkable accomplishment underscores Skylarks' commitment to improving the lives of these children and their families.
The Non-Profit Organisation Awards, hosted annually by
Acquisition International
, are renowned for spotlighting exceptional organisations that have made remarkable contributions to various sectors. This year, Skylarks Charity rose above, securing the highly sought-after award through its outstanding dedication, innovation, and profound impact.
"We are incredibly honoured to receive the 'Best Organisation for Children with Disabilities' award," exclaimed Aaron Guiver, the Director of Skylarks Charity. "This recognition is a testament to the hard work and dedication of our entire team, as well as the unwavering support of our community. We are deeply committed to making a positive difference in the lives of children with disabilities and their families, and this award further motivates us to continue our mission."
Skylarks Charity's comprehensive range of support services encompasses specialised play sessions, therapy programs, educational resources, and valuable social opportunities for children with disabilities and their families. Through their inclusive approach, they empower children to reach their full potential and lead lives brimming with fulfilment.
To delve deeper into the 2023 Non-Profit Organisation Awards and bask in the glory of Skylarks Charity's outstanding achievement, please visit Acquisition International's official press release:
Acquisition International Press Release
.
Skylarks Charity extends heartfelt gratitude to Acquisition International for recognising their unwavering dedication and the incredible work they do. This prestigious award undeniably validates its standing as a leading organisation in disability support.
For further information regarding Skylarks Charity and the services they provide, please visit their official website at
www.skylarks.charity
. Join them in celebrating this momentous achievement and continue to support their mission of empowering children with disabilities.