COUNSELLING SERVICE FOR YOUNG PEOPLE WITH ADDITIONAL NEEDS AVAILABLE FROM SKYLARKS AND OFF THE RECORD
Our counselling project continues to support our children and young people as they get a bit older.
This service will be delivered in conjunction with Off the Record Twickenham. To start with, we are offering this service only to young people with additional needs who live, work or study in the borough of Richmond. We hope to be able to extend this service later.
We are currently offering counselling using Zoom.
What is counselling?
Off the Record is a small charity based in Twickenham which has been offering counselling to young people for 27 years. They will be providing two trained and qualified counsellors who have experience in working with young people, including those with additional needs.
Counselling is for children and young people aged 11 and above who are having problems. Whether it's anxiety, depression or school refusal or issues with parents, friends or school, talking to a counsellor can help.
The young person can expect a friendly welcome, to be treated with respect and given support to make their own life choices. A young person can expect to be helped by a supportive and non-judgemental counsellor.
The information a young person discusses with the counsellor is confidential and parents will only be consulted if there are serious concerns or if the young person asks for them to be involved.
Any notes from the sessions will be kept securely and any information passed between Skylarks and Off the Record will be confidential and password protected.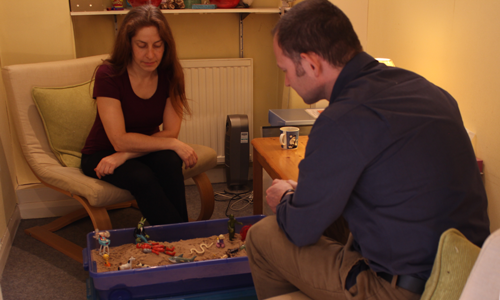 Who, where and when?
This counselling service is available for children and young people with any additional needs or disability who live, work or study in the borough of Richmond and are aged between 11 and 24.
The counselling will take place on Monday afternoons/evenings, between 4pm and 7pm.
Usually this takes place at Heatham House in Twickenham, but during the Coronavirus pandemic we are offering this by Zoom or phone call.
Appointments are available at 4pm, 5pm, 6pm and 7pm. Each appointment will last approximately 50 minutes.
How?
The young people can have up to 12 sessions. We will initially book each person for 4 sessions but they may need fewer or they may need more. We suggest you book 4 sessions initially and we can then cancel appointments if they are not needed.
The counselling is free of charge.
The young person needs to be willing to take part in the counselling. This is not something that parents can force their child to do, although they can strongly encourage them. The young person needs to be willing to communicate verbally with the counsellor. The counsellors will provide props and toys which will help them to express themselves, such as fidget toys, art materials, soft toys and building blocks. The counsellors are aware that the children and young people may have varying levels of communication skills and will work with the young person to draw them out.
The young people are expected to show up for their counselling session. If they miss sessions or they or their parent do not inform the counsellor that they have cancelled or will be late, then we may have to offer the sessions to someone else.
If you cannot attend, please give us as much notice as possible so that we can offer the session to someone else.
Booking
We suggest you book 4 sessions initially for your child. This can be extended up to 12 sessions if needed.
The dates we are running counselling sessions this autumn 2020 are:
Sept 28
Oct 5, 12, 19
half term
Nov 2, 9, 16, 23 and 30
Dec 7, 14 and 21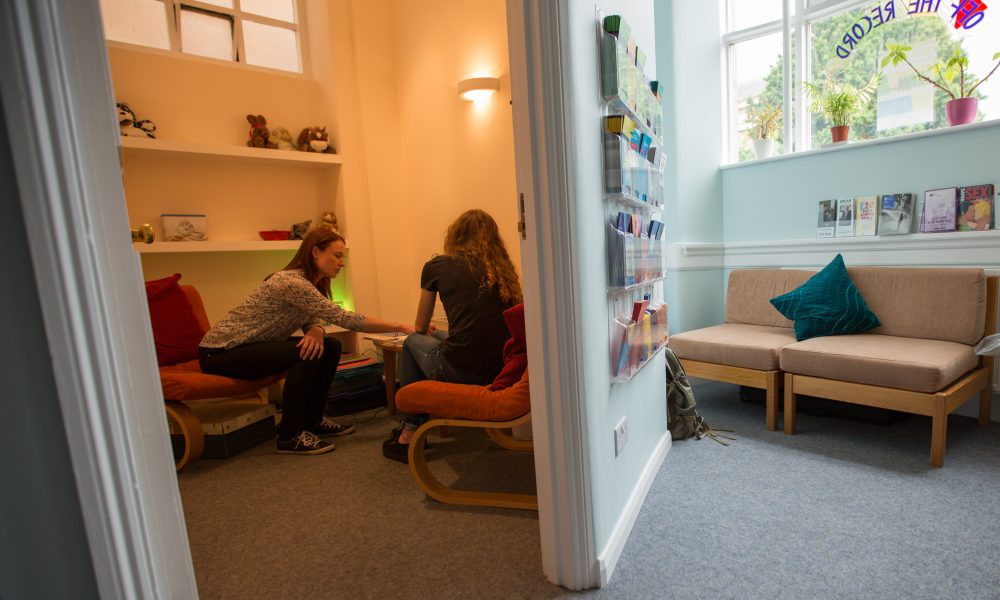 The location when we are offering counselling in real life:
Heatham House is a youth centre managed by Achieving for Children very near Twickenham station. The address is
Heatham House
Whitton Road
Twickenham TW1 1BH
There is some car parking on-site or there may be on-street parking in nearby side streets. If possible please try to come by public transport.
Bus numbers 110, 267, 281 and 290 stop very nearby at stops D, E and F in central Twickenham. The buses which come from Richmond are 33, 490, H22, R68 and R70. You should get off at York Street. and walk towards the station and then past the station bearing left at the traffic lights. The building will be on your left.
The counselling will take place in the Garage, which is the building to the right of the main house. The venue is wheelchair accessible. There is a sitting area at the front of the building where parents can wait.
If the bookings are all showing as full on the website, please email info@skylarks.charity or go to our website to be put on the waiting list.
We will confirm your booking by email, giving you the name and telephone number of your child's counsellor.
PLEASE SHOW THE INFORMATION BELOW TO YOUR CHILD OR YOUNG PERSON
What is counselling?
Counselling is when someone listens to how you feel
A counsellor won't judge you or tell you what to do
Counsellors are there to understand and support you
If talking is difficult, you can also use drawing, clay or other play materials
Counsellors help you work things through when you have problems
What you say in counselling is confidential. The counsellor would only pass on information if they were very worried about your safety.
How does counselling help?
Sharing a problem with someone who really understands can make it easier
You can use counselling to gain a clearer view of things, and make decisions or changes in your life
Sometimes you can't change a situation, but together with your counsellor you may find better ways of coping
Sometimes just one session can make a big difference
What problems might you bring to counselling?
problems with family or friends
anxiety or depression
problems with feeling different
eating difficulties or self-harm
bullying or problems at school
feeling isolated or lonely
problems with your identity as a person with a disability or additional need
death or loss of someone close
feelings of anger or violence
self-esteem or confidence issues
You might also just be feeling down, and don't know why. You can come and talk to us about anything at all. No problem is too big or too small. If we can't help, we will do our best to find you someone who can.
We hope your children and young people will find this a useful service. Please email any thoughts on this new service that you would like to share with us to info@skylarks.charity (Fiona's email address - all information will be treated confidentially). Thank you.